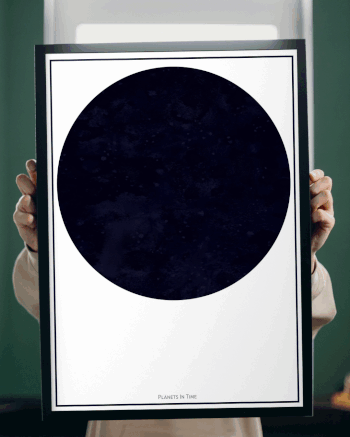 The solar system doesn't repeat itself; every day it takes on a unique alignment.
Discover how the planets aligned on your special date, using data from NASA's Jet Propulsion Labs.
A perfect gift to mark a birthday, anniversary, or any special memory.
CREATE YOUR PRINT
UNIQUE DESIGNS
Our prints are made using thick textured matte art paper and non-fading archival inks, ensuring your special moment lasts forever.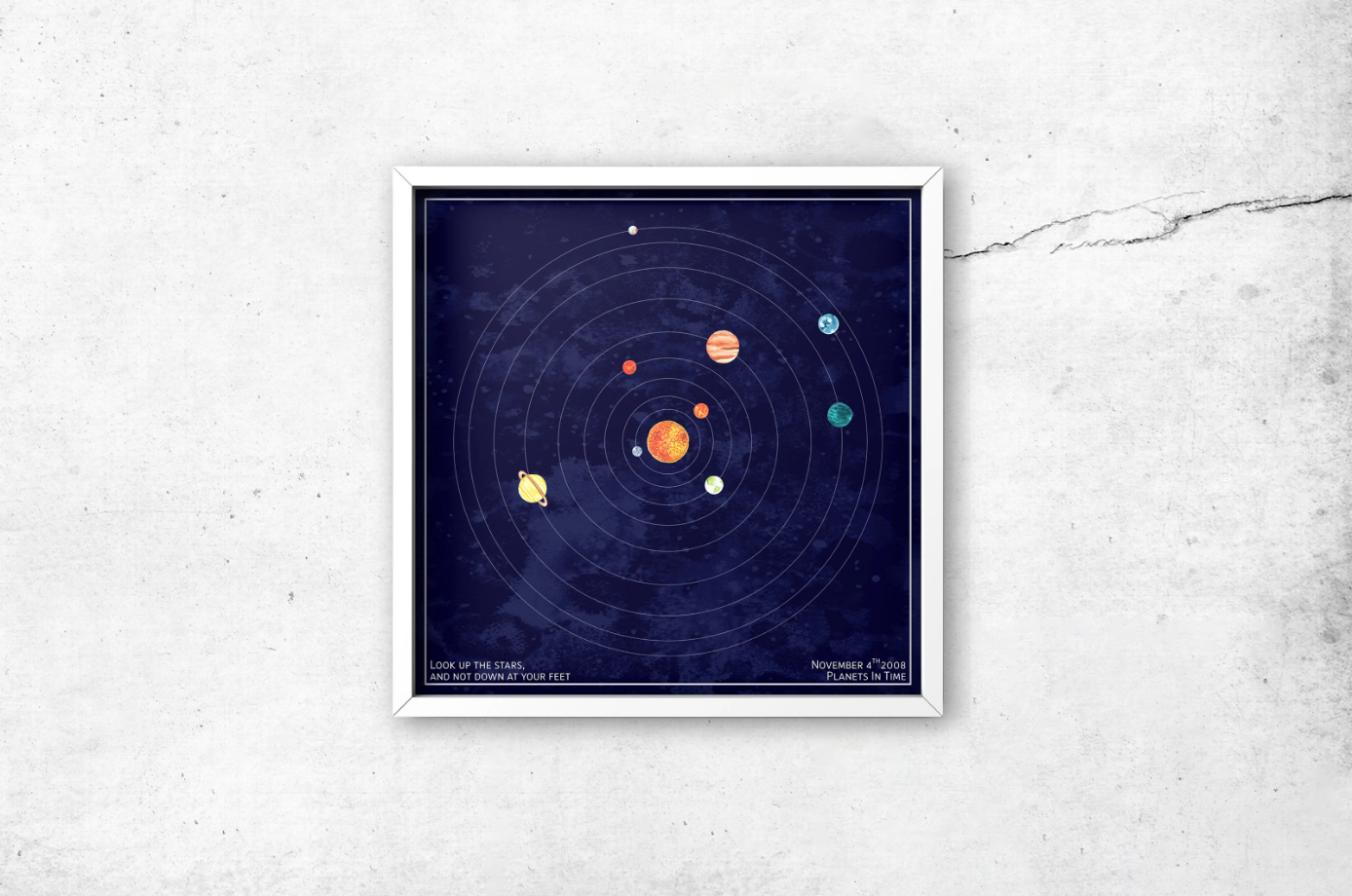 ORIGINAL EDITION
Our Original solar system commission. See the bright, vibrant planets set against the changing deep-blue hues of the night sky, printed in details so fine that'd you'd almost think this was the hand-painted original.

AVAILABLE DIMENSIONS
12x12"(30x30cm)
20x20"(50x50cm)


CREATE YOUR PRINT
PORTRAIT EDITION
The second design in our range takes the core of our hand-painted master artwork, and sets it against a minimal white background for a more contemporary finish.

AVAILABLE DIMENSIONS
12x16"(30x40cm)
20x28"(50x70cm)


CREATE YOUR PRINT
CREATING YOUR PRINT
just in three easy steps
01
Aligned just for you
Use our easy online editor and see the planets align to your special date, calculated using NASA data.
02
Tailored To Your Liking
Choose from a range of date formats, and select elements like orbit-lines - or whether or not to include Pluto.
03
Add personal touch
Add a caption to remind you of your special memory, and make your print truly one-of-a-kind.
4.8
LOVELY WORDS FROM OUR CLIENTS
5.0 Quick easy experience in booking. The quality of the print is very good, I haven't put in a frame yet but already know my grandson will love it. We had issues with delivery and locating it but that was down to Royal Mail. Would I recommend Planets in Time -
Definitely.
5.0 There were no problems whatsoever. The delivery was timely. I gave this as a wedding gift to go with the one that I gave to my daughter for her birthday. Both times these prints moved her to tears. It is elevating to know that one's small slice of time is memorialized in the infinite vastness of space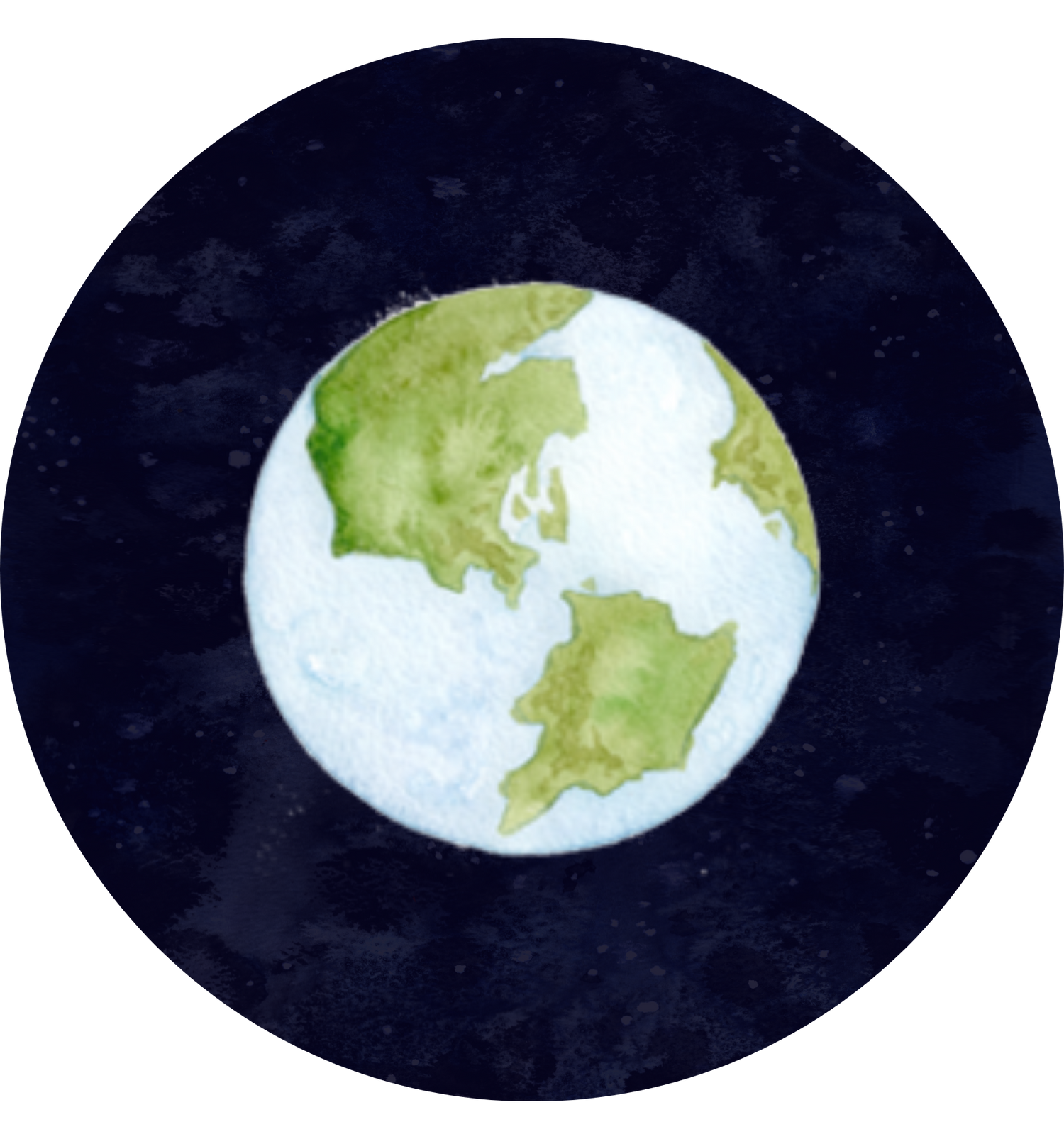 PUTTING PLANET EARTH FIRST
We also reduce our CO2 footprint by partnering with printing labs around the world, reducing shipping distances and increasing delivery speed!

Our partner labs operate in the USA, UK, Netherlands and Australia.