THE DAY YOUR
WHOLE WORLD CHANGED
THE DAY YOUR
WHOLE WORLD CHANGED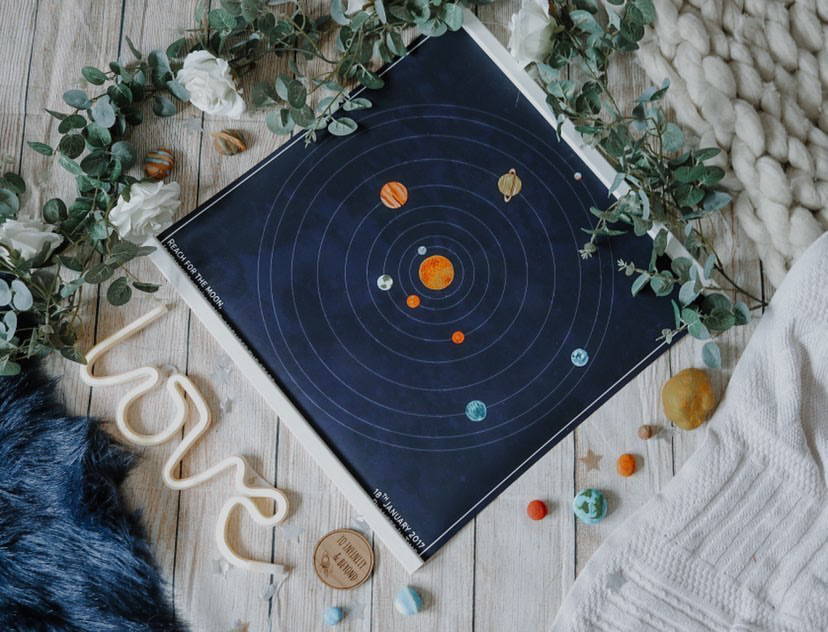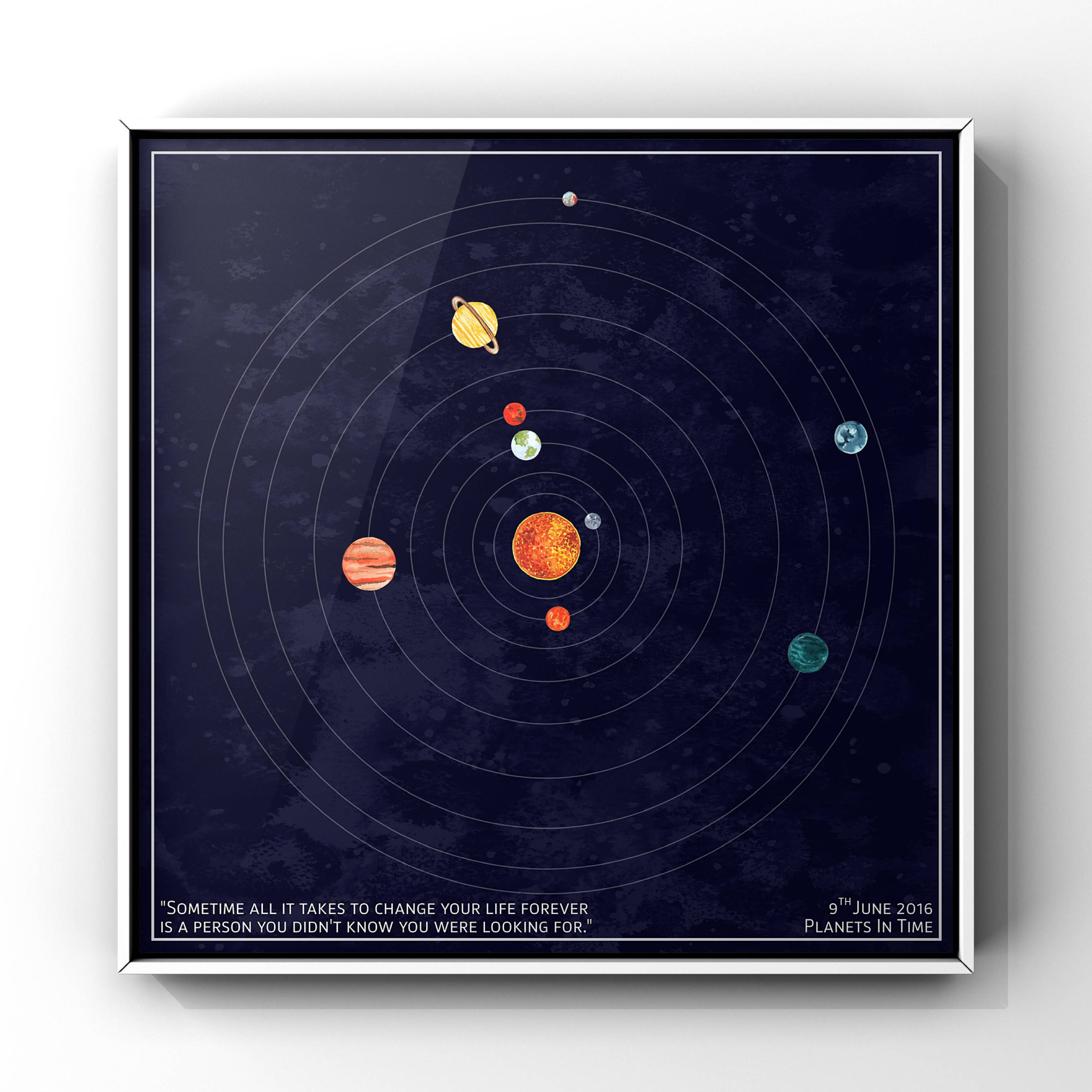 Our solar system doesn't repeat itself; every day is unique. Discover how the planets aligned the day your world changed forever, captured in our celestial illustration of the planets in the night sky.
Create a personalized print of our hand-painted solar system artwork, using NASA data to accurately plot the planets to your chosen date. The perfect gift to mark a birthday, anniversary, or special memory.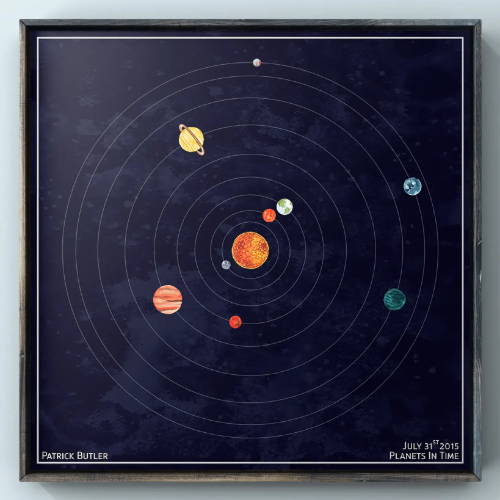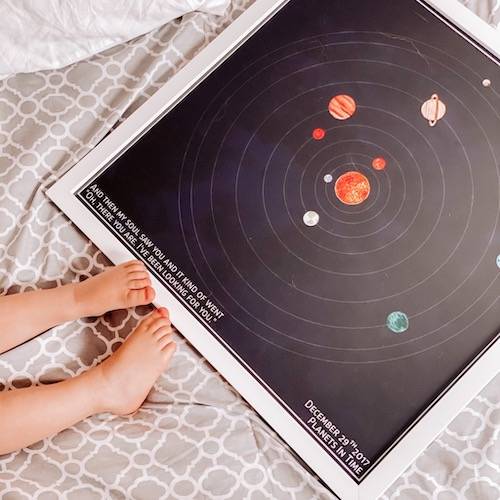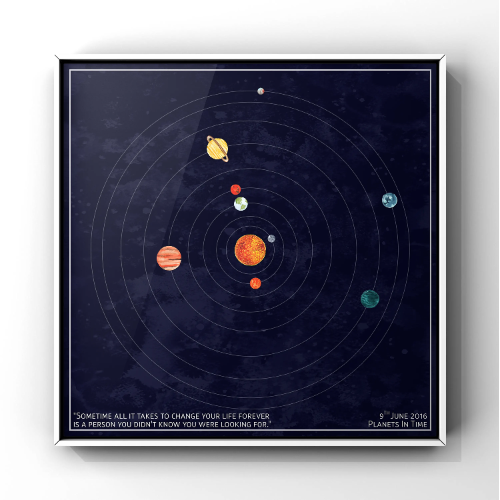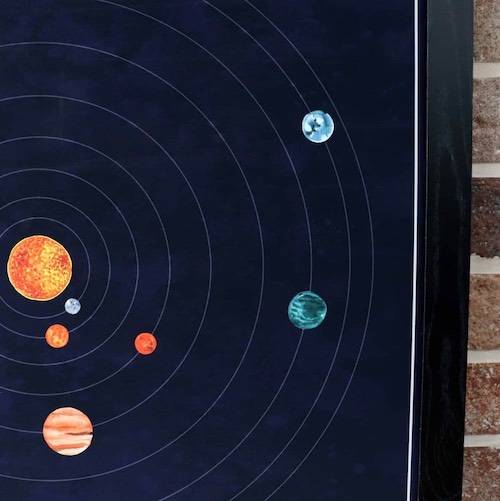 ❤️️ Your date, your caption, your personal print. Use our editor to discover your alignment, and choose which elements to include to create a print thats truly yours.
💎 Choose between our original square and minimalist portrait designs. Every print is made using thick, textured 200GSM Matte Art paper, and fade resistant archival inks.
🌎 Made in the USA🇺🇸, Europe🇪🇺 and Australia🇦🇺 -We work with partner printing labs around the world to support jobs, ensure quick deliveries and minimize our carbon footprint.
🚀 All orders include free shipping - globally!
🌲 1 Print Purchased = 1 Tree Planted
Your date, your style, your caption. Use our editor to create a print that's truly unique.
Each print measures 20 x 20" and is made using thick, textured 200gsm matte art paper
Delivered super quick, with free shipping worldwide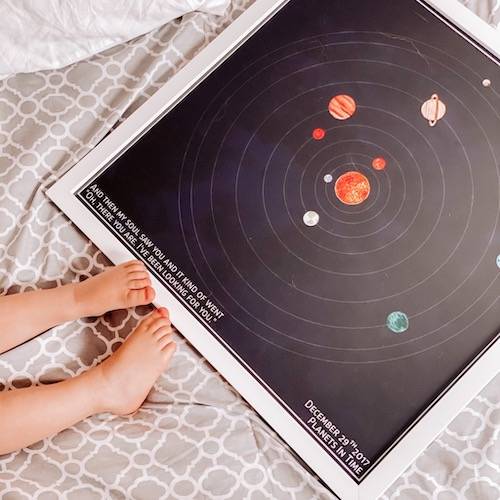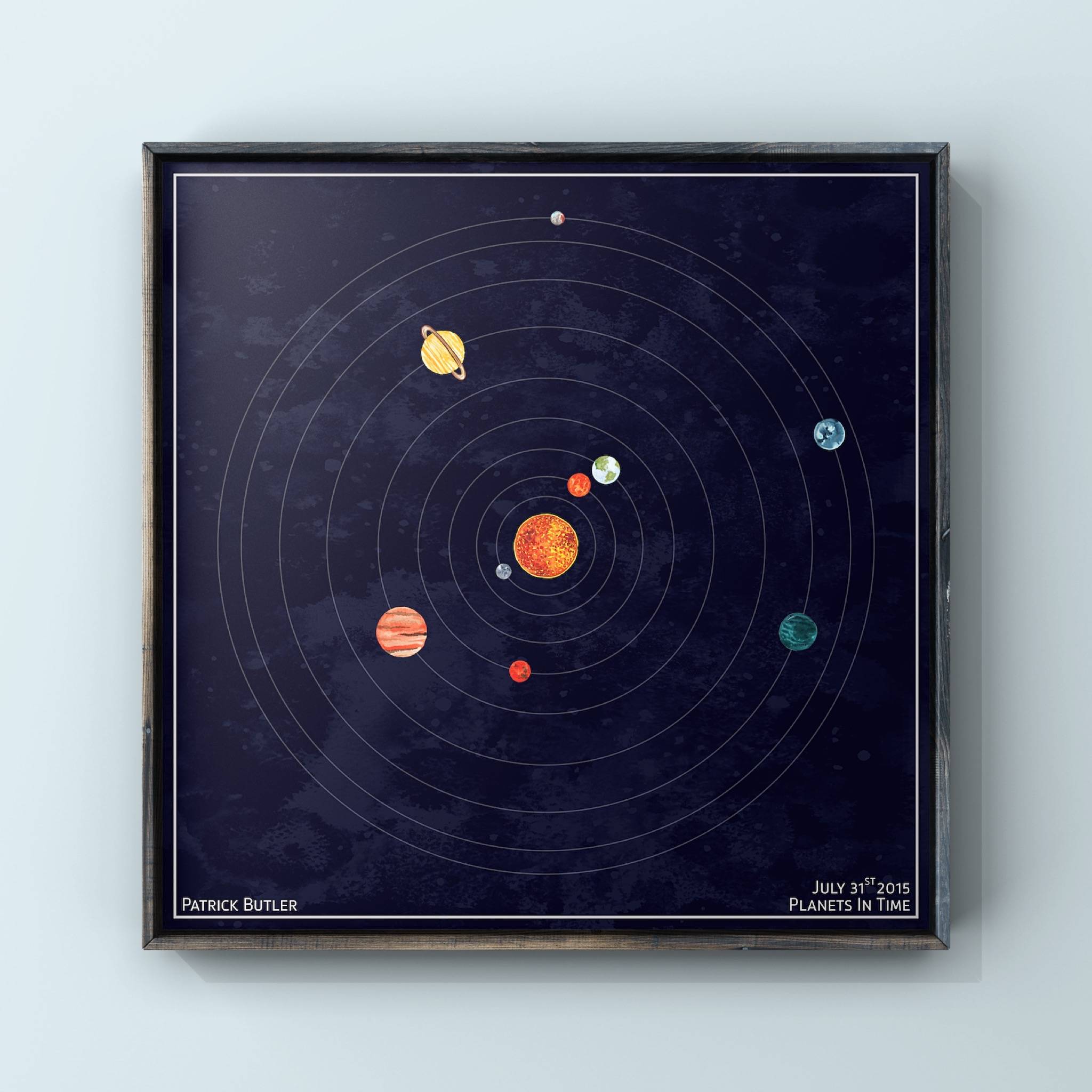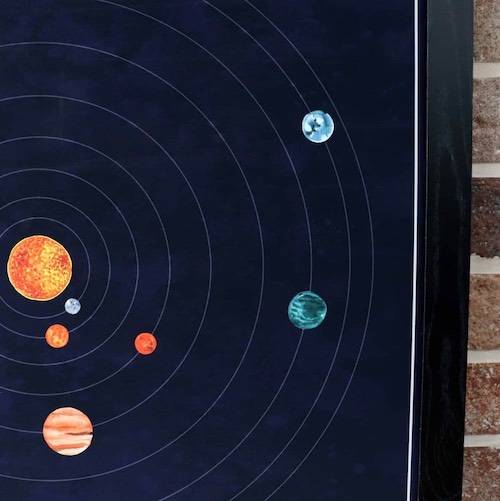 Including all taxes & shipping
PERFECT GIFT, JUST TOO SOON?

The perfect gift, but too soon to order?
We made a handy little widget to send you a reminder nearer the time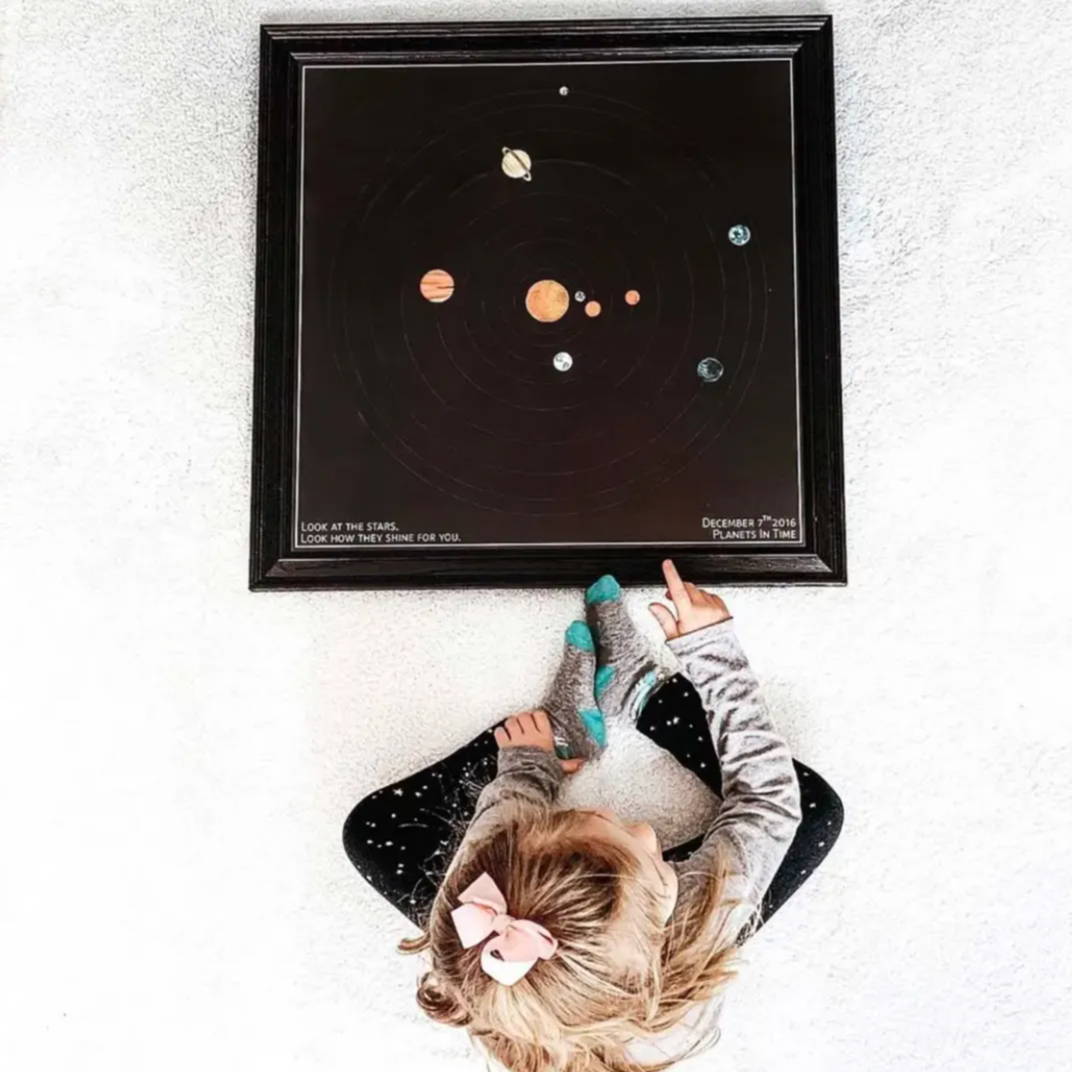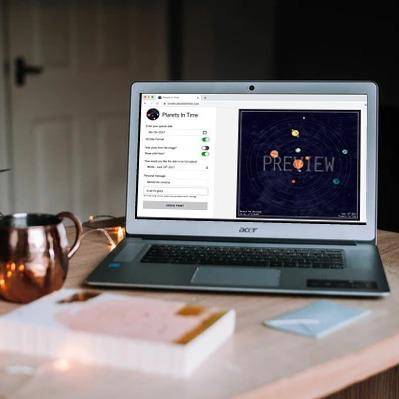 Select your special date, and using data from NASA's Jet Propulsion Labs we calculate each planet's angular position relative to the sun.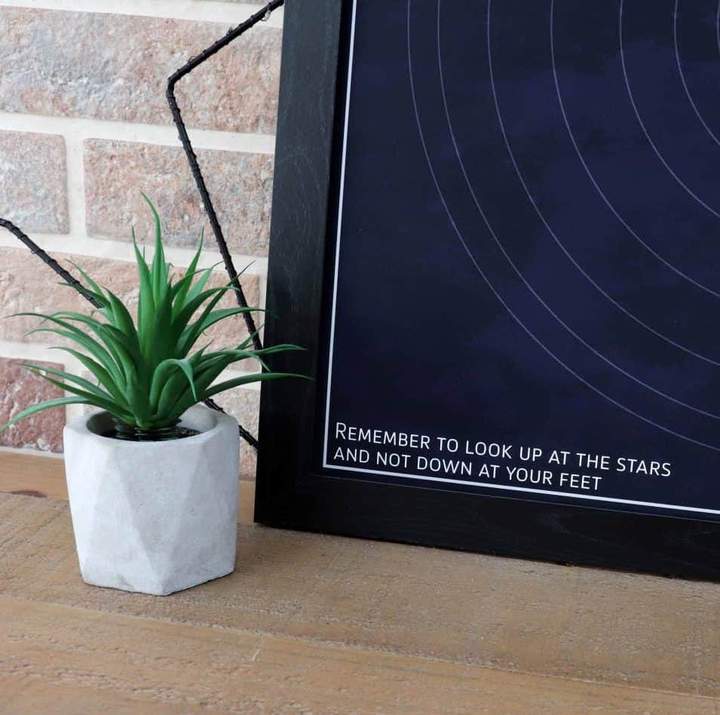 Choose how you would like the date displayed on your print, and add up to two lines of your own text to create a unique edition that is truly your own.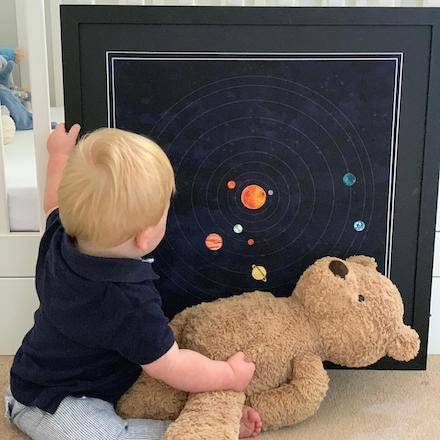 All of our artwork is printed on thick, textured 200gsm Matte Art paper and includes free speedy delivery, tissue wrapped in a heavy-duty mailing tube.