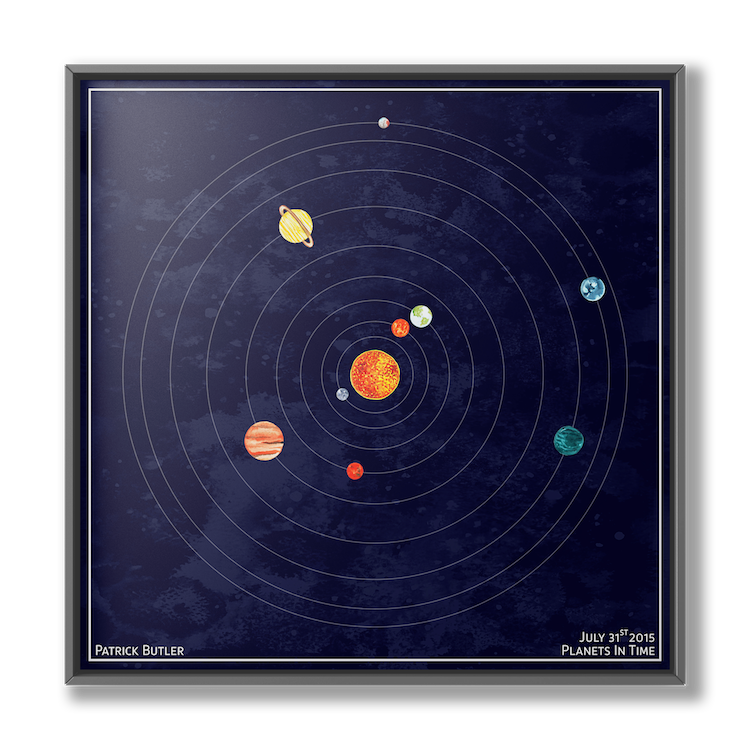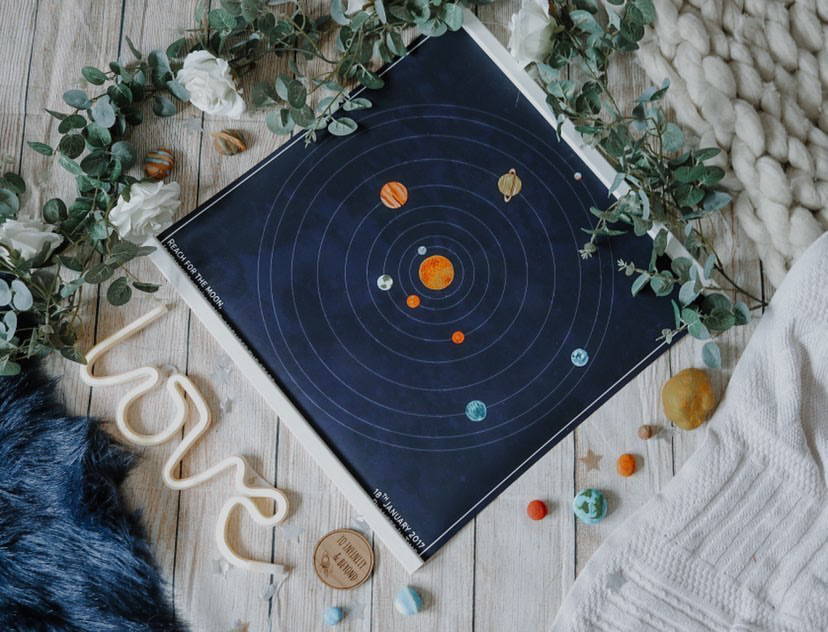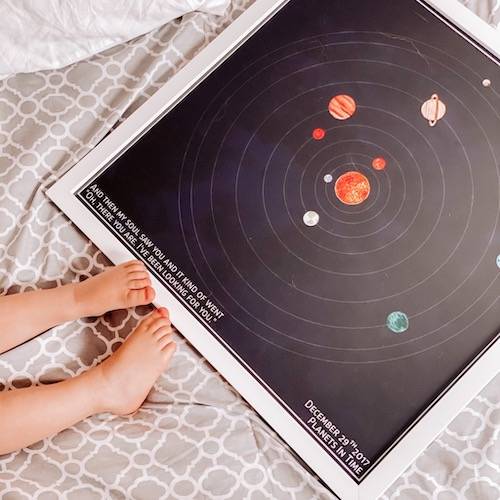 Our solar system doesn't repeat itself; every day is uniquely aligned.
Our 12x12" Original Print design offers a reduced size of our first 20x20" flagship design. This smaller option is just that - true to the original hand-painted master artwork, but just scaled back by 40% to offer something a little more petite. All 9 planets are painted in a beautiful array of colours, set against the deep space black and blue hues of the beautiful night sky.
🎨 This artwork measures 12x12" (30x30cm UK, EU & Canada)
💎 Printed on thick textured 200gsm Matte Art paper, using archival inks that won't fade.
🖼️ We provide the option to add a classic frame to your purchase, or we can provide a range of ideas of where you can purchase beautiful frames from.
🌎 We work with printing partners around the world to ensure to ensure your print is made as locally as possible, for faster shipping times and a reduced carbon footprint.